Dashboard: Performance Visualization and Analytics
When assessing your network operations, you do not always have time to wait for and analyze aggregate statistics. With our Dashboard, you can monitor in near real-time any variable on your network that you can measure. Customized widgets can be configured and thresholds can be setup to get visual cues whenever a variable is operating outside of an acceptable range.

Dashboard
View the vital signs of your network directly in your browser or app as they update in near real-time. A visual cue can signal if the current values are outside a predefined range.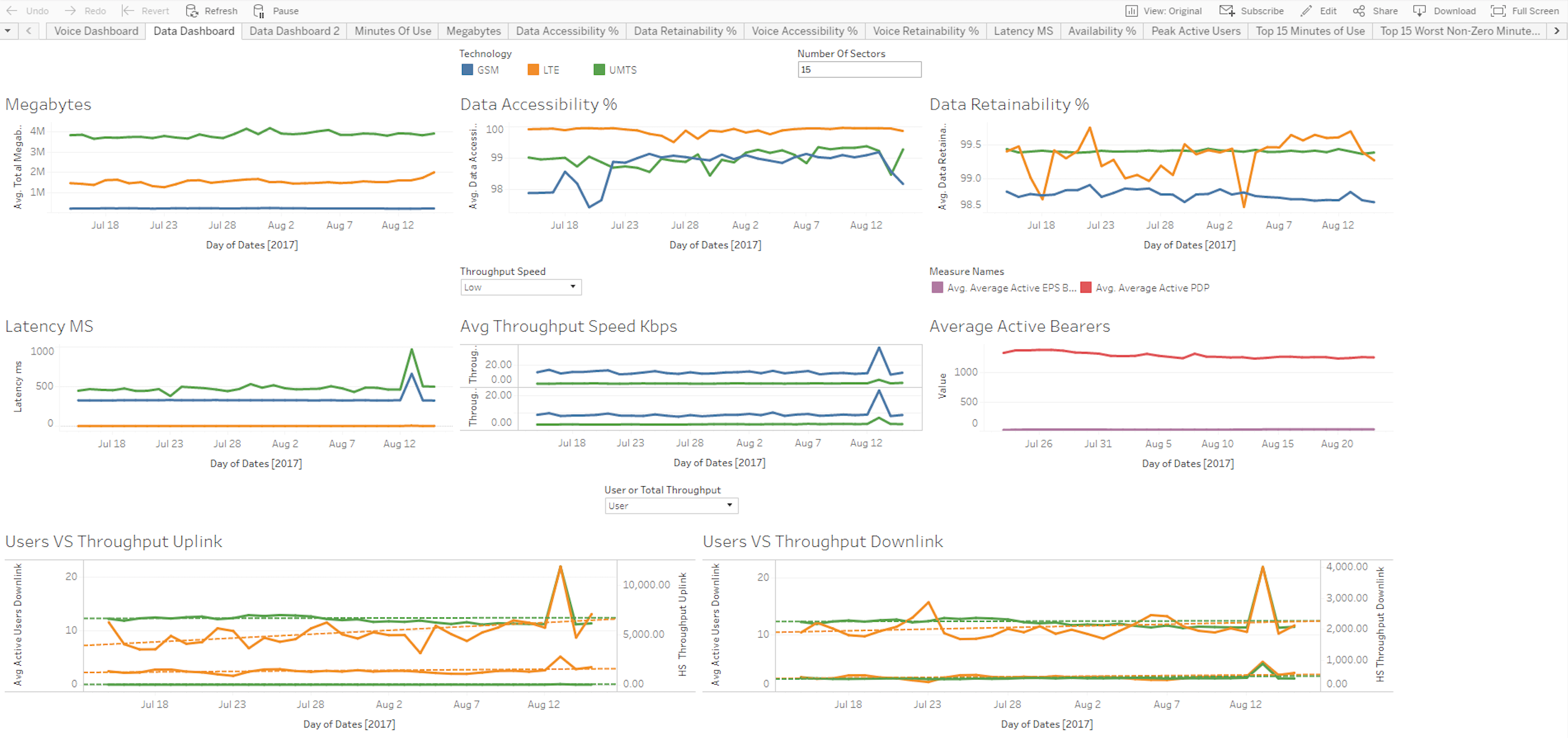 Near real-time visualization of your network statistics

Accessible from any web browser (smartphones, tablets, PCs) or the smartphone app

Visual cues warn you when a signal crosses your customized thresholds

Display statistics from any source in your network

Customizable settings allow each operator to focus on the statistics that matter to them

Schedule daily e-mails for the dashboard to be delivered to your inbox
Chris Lexvold
  Telsasoft Announces Upgraded Software, "TelsApp"The new web app provides advanced features, seamless integration, and customizationMINNEAPOLIS, MN – March 22, 2022 – Minnesota-based wireless technology solutions provider Telsasoft
Chris Lexvold
Tribal Telecom Standing Rock To Bring 4G Connectivity to Customers Utilizing Telsasoft and WorldCell Solutions MINNEAPOLIS, MN – November 8, 2021 – Minnesota-based wireless technology solutions provider Telsasoft is