TecAlert: Alarm and Fault System Management
Improve the performance of your network for your customers
Every day, your managers, engineers, and techs seek to improve the performance of your network for your customers while simultaneously decreasing operating costs. TecAlert monitors your switches, RAN, EPC, IMS, voice mail systems and other applications 24-7 so that when a problem occurs, the right person gets paged at the right time. By giving NOC personnel and techs detailed information on the current status of the network and its problems, you will have more satisfied customers and ultimately more revenue.
We can monitor any network element using any number of protocols including Telnet, SNMP, TL1 and CORBA. We have monitored equipment from many (over 100!) vendors including Ciena, Ericsson, Metaswitch, Huawei, Nokia, Calix, Cisco and ZTE.
TecAlarm
From the main TecAlert window, you can view the details of all active alarms and modify them according to your policies.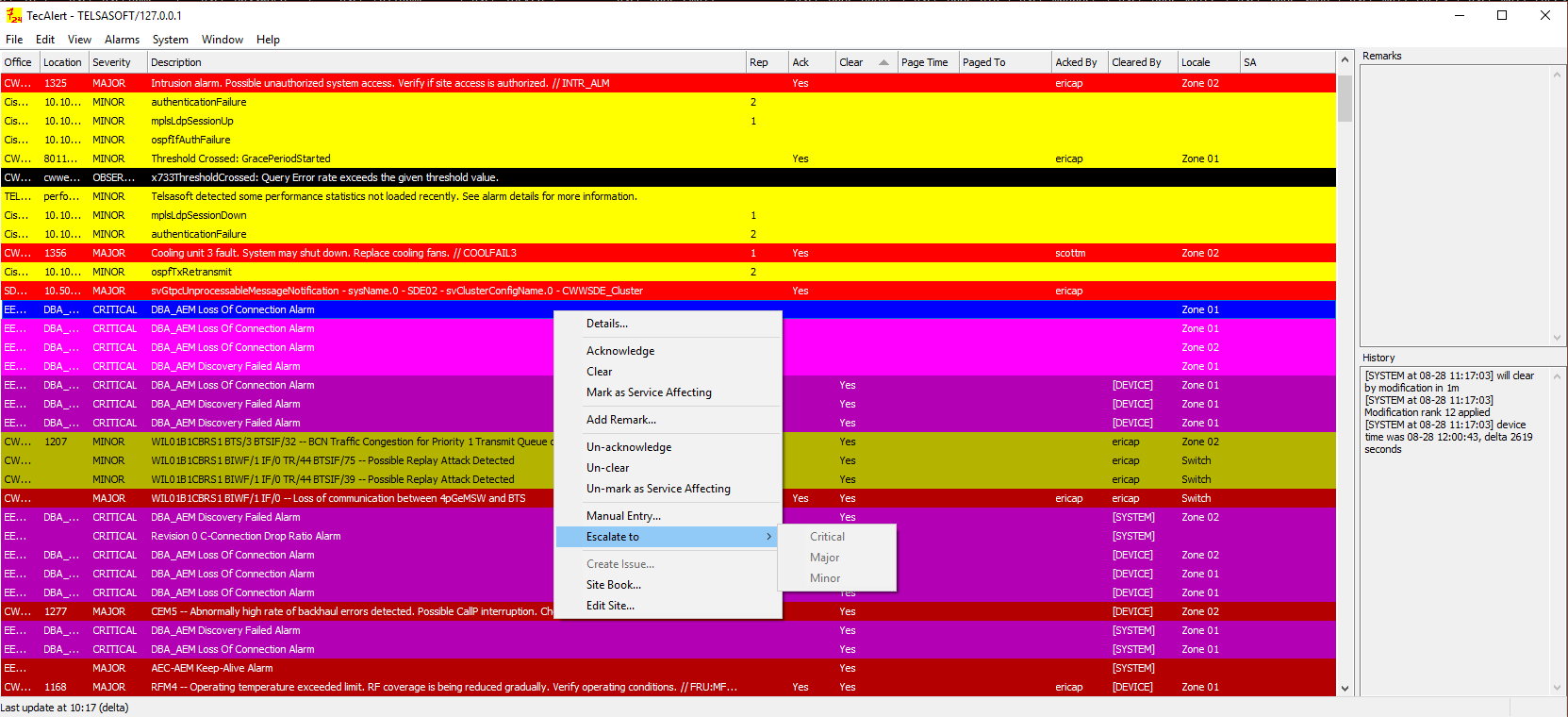 TecAlert Map
TecAlert's map window shows base stations and their respective statuses geographically and can be customized to show features including political boundaries, roads and bodies of water.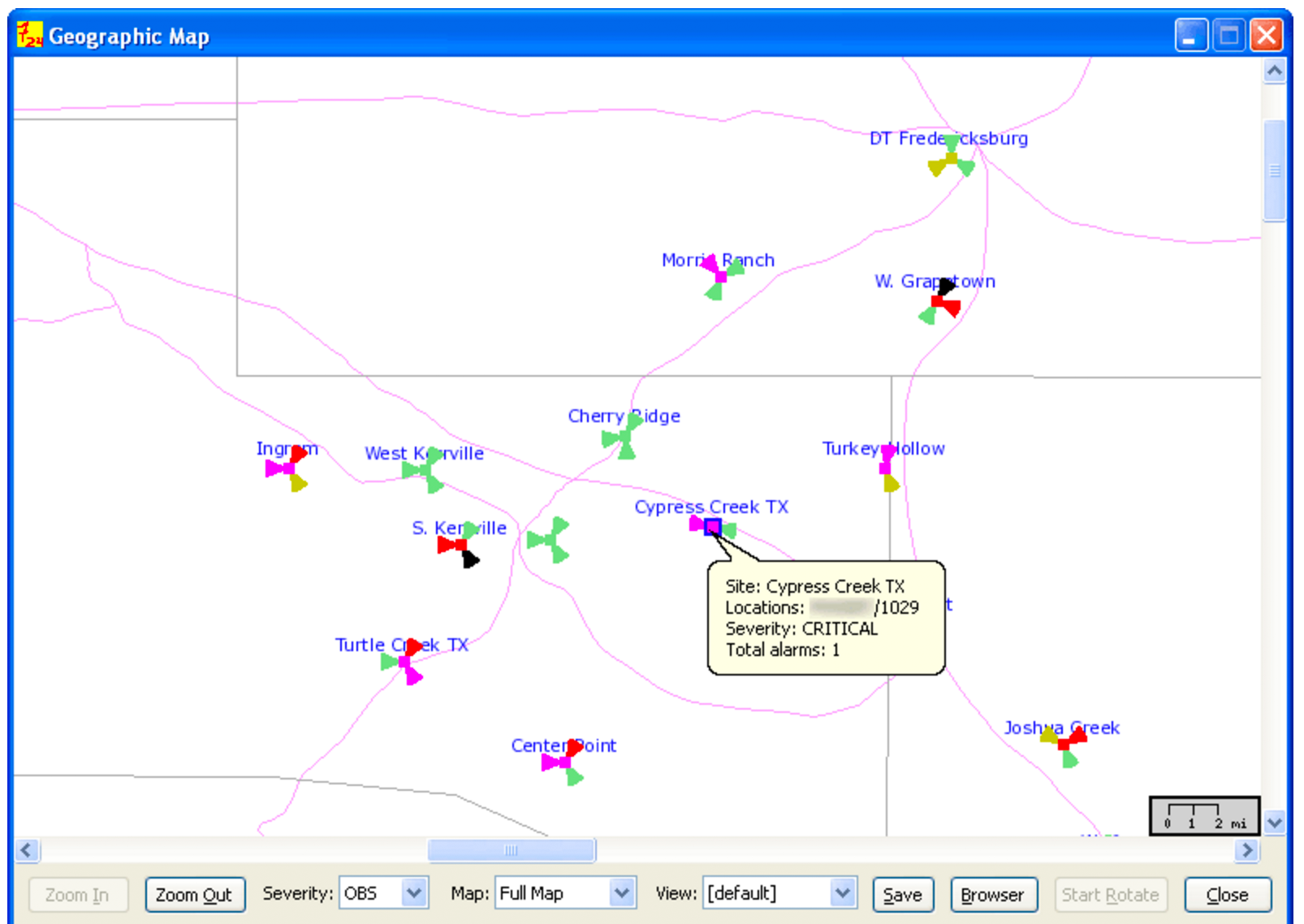 Real-time, automatic reporting of all network faults in one system

Geographic displays of alarms and base station status

Search historical alarms to view a problem over time

Alarm modifications can be set according to many different parameters

Paging can be configured with any desired degree of precision with configurable delivery methods, delays, and escalation

Pages can be sent to users or groups via e-mail, SMS, or IM-style messages

Alarms and/or paging can be automatically disabled within maintenance windows

Pages can be re-routed to handle vacations, sick days, holidays, etc.

Interfaces with OpsAlert to report and page performance threshold violations

Can support any number of concurrent users

Software updates are installed automatically

Export data to Microsoft Office applications
Chris Lexvold
Telsasoft Incorporates Open RAN for Inland Cellular Continued Partnership Delivers Seamless Addition of Open RAN Technology for Inland Cellular  MINNEAPOLIS, MN, February 16, 2021
Chris Lexvold
Telsasoft Incorporates Telesur's 5G Sites Into Existing Reporting Portfolio Continued Partnership Provides Seamless Monitoring and Reporting MINNEAPOLIS, MN, January 5, 2021 – Minnesota-based wireless
Chris Lexvold
Telsasoft solutions are designed for private network deployments of LTE, 5G and the upcoming CBRS deployments for fixed wireless. Look to Telsasoft for partnership